Peterman Lumber – The Southwest's Best in Los Angeles
Peterman Lumber is a customer-driven supplier of architectural hardwood, lumber, plywood, and more in the Southwestern United States. We are headquartered in Fontana, California, and have distribution branches in Las Vegas, Nevada, and Phoenix, Arizona, making us one of the easiest ways to get lumber on-demand in the Southwest.
Since our inception, Peterman has been a family-owned company that stands behind all our products and services. Our only goal has always been to make purchasing wood supply and materials as easy and enjoyable and possible, with everything our customers need to get started on their next project.
Architectural Hardwood, Lumber, Hardwood, Decorative Panels, Countertops, and More
Aside from offering the best architectural hardwood in the Southwest, Peterman Lumber is so much more than just maple, oak, and pine lumber. We carry a wide selection of architectural grade Vertical grain softwoods, hardwood plywoods, and hardwood moulding, as well as specialty surfaces and decorative components like countertops, metals, crystal glass, and reclaimed materials.
To make your life simple, we offer coordinating materials with exact matches for Panel, Skins/HPL and matching edgebanding and offer made-to-order doors, cabinet components, and custom layup of panels of any HPL/Laminate/Skin/ Veneer onto any of our selection of board materials.
Why Peterman Lumber?
As a part of our pledge to take care of our customers, Peterman Lumber is also committed to conserving the environment in the Southwest and around the world. For this reason, we always ensure that our materials are sourced from sustainable mills, as we know that the longevity of our business is directly tied to our responsibility to look after the planet.
For decades, we have served our customers and neighbors in and around Los Angeles, with slow expansion into surrounding states. You can trust us to help you find the best materials in southern California.
Reach out to Peterman Lumber to get started.
If you are looking to quickly have a price for your project, feel free to get a quick quote today. Want to get the best deal or are not sure where to start? Then, call or visit us in our headquarters, six days a week, east of Los Angeles in Fontana.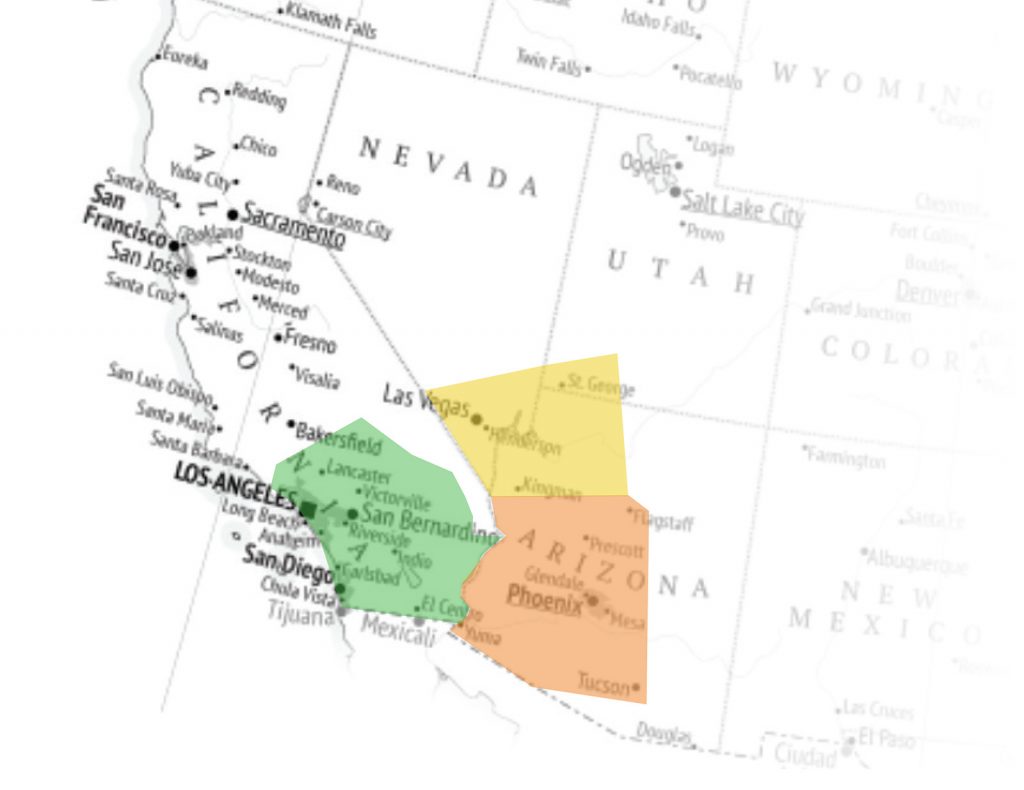 California
Headquarters & Main Distribution Branch in Fontana
Deliver all the way down to Mexico state line All the way north to Moorpark CA
We will deliver to all other cities in-between in CA
Nevada
Distribution Branch in Las Vegas
Focus on Clark County: Mesquite, LV Motor Speedway, Boulder City, Pahrump, Primm NV
Deliver all the way out to Cedar City UT
All the way down to Lake Havasu AZ
Arizona
Distribution branch in Phoenix
Deliver to all cities to and between Flagstaff, Yuma, & Tucson AZ