Driven to be Different
Peterman is a resource for customers to select quality wood products and decorative surfaces for cabinetry, furniture, and fine woodworking in both residential and commercial applications.
It is our mission to be the resource for our customers to find premium solutions in the modern age where craftsmanship, quality, and efficiency are essential to thriving.
Our yard is open to all projects – big & small – whether you are looking to come in and hand-select one stick of lumber or have us load up a full truck to deliver to you we value your needs and deadlines.
We are a family-owned company and stand behind all our products – everything you find here at Peterman was brought in specifically because it was something our customers asked for. We pride ourselves to say that we bring in products that exceed your expectations and deliver on your deadlines.
We are driven to find the best and most innovative suppliers to provide you with thought-through product lines that solve problems, not creating more. With materials designed to save you time, have the reliability that puts your mind to ease, and quality that you pass onto your customer, all adds more to your bottom line. Making your business more successful.
Peterman also makes sure that we offer materials sourced from sustainable mills. The longevity of our business is directly tied to our ability to take care of the planet & our customers.
From our service to our products, we are a customer DRIVEN supplier. We want to make purchasing your materials easy and enjoyable. We challenge the ordinary and refuse to be just another wood distributor.
Our Vision is to continue to offer the classic materials of today and invest in the cutting edge materials of tomorrow. And to cultivate best practices with the ultimate goal of saving on material, time, and labor so our customers can put that value back into the things that mean most to them.
Your Source in the Southwest
Peterman Lumber services the southwest with our own delivery fleet. We do this so we can guarantee on time delivery – and phenomenal service by our friendly staff of truck drivers. We are able to deliver on our commercial trucks or on a small flatbed to residential areas.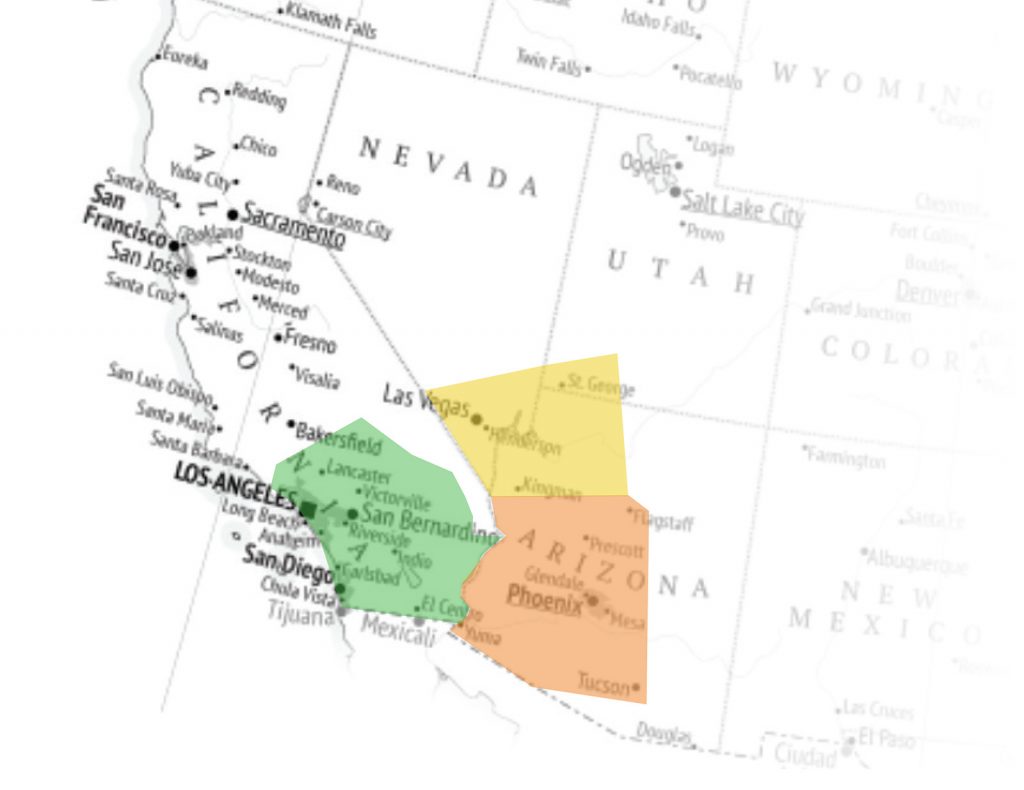 California
Headquarters & Main Distribution Branch in Fontana
Deliver from the Mexican border to Santa Barbara
We will deliver to all other cities in-between in CA
Nevada
Distribution Branch in Las Vegas
Focus on Clark County: Mesquite, LV Motor Speedway, Boulder City, Pahrump, Primm NV
Deliver all the way out to Cedar City UT
All the way down to Lake Havasu AZ
Arizona
Distribution branch in Phoenix
Deliver to all cities to and between Flagstaff, Yuma, & Tucson AZ