Boulder City's Best Hardwood – Peterman Lumber
Do you need high-quality wood for your next project in Boulder City? Peterman Lumber is the best hardwood supplier in the Las Vegas area, with a huge selection of domestic and imported woods, plus hardware, specialty surfaces, and all the other items that you need to help take your project to the next level.
As a family-owned company in the Southwest, we specialize in providing both the best architectural hardwood as well as the best possible customer service. For the extra individual touch, we also help our customers find specialty items like reclaimed materials or custom cut boards in our inventory!
Whether it's a new deck for your backyard or a piece of furniture inside your home, Peterman Lumber is here to help make sure you get exactly what you need. With a constantly updated supply of the industry's best materials, we guarantee quality building parts in Boulder City. Plus, if there's anything else you might be looking for beyond our catalog and current inventory, just let us know and we'll do our best to get it to your jobsite!
Hardwood, Plywood, Mouldings, & Decorative Materials
Our inventory is full of functional and decorative materials beyond what is simply in the lumber yard. We carry coordinated materials like high gloss and Formica finishes, as well as a huge selection of metals, glass, and other specialty surfaces. And don't forget, we also have hardware and hardwood mouldings to finish the job right.
Peterman Lumber Yard is your one-stop shop for lumber, trim, and everything else you need to complete any major or minor construction project. Whether you're a professional or simply on a quest for quality home improvement, we believe that every customer deserves the absolute best materials at a competitive price.
No one beats Peterman Lumber in Boulder City. Contact us today (Monday through Saturday) to learn more about how Peterman Lumber can help supply your next project. Call (702) 430-3433 or visit us in Las Vegas to get started!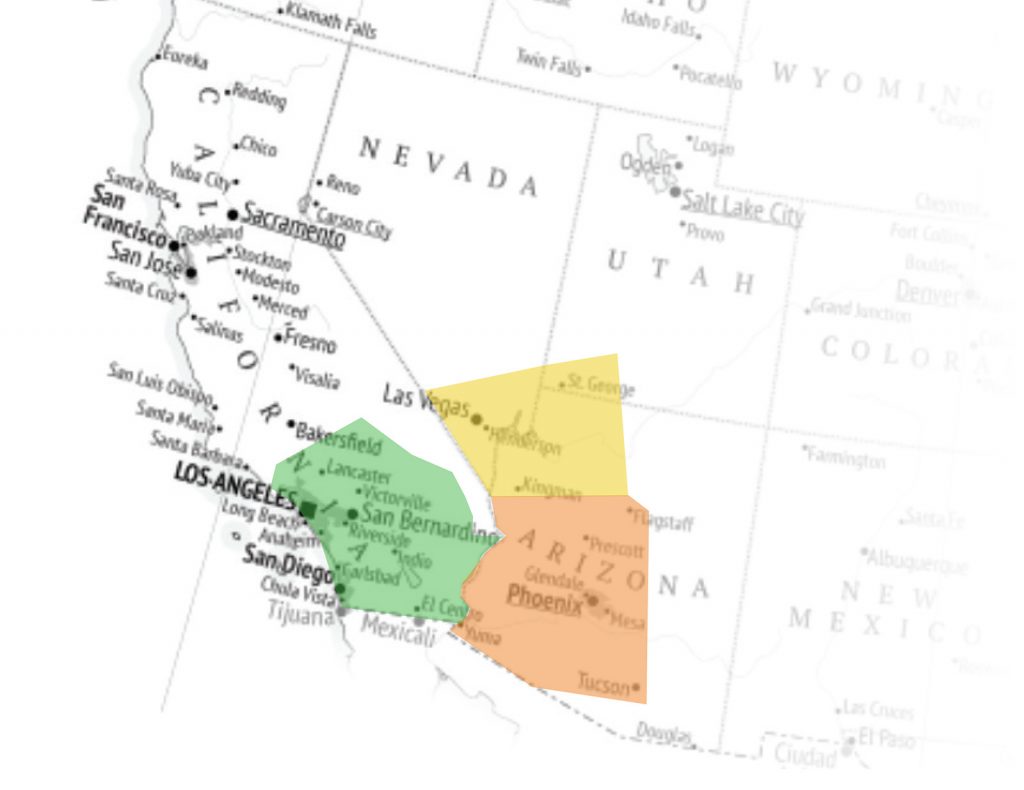 California
Headquarters & Main Distribution Branch in Fontana
Deliver all the way down to Mexico state line All the way north to Moorpark CA
We will deliver to all other cities in-between in CA
Nevada
Distribution Branch in Las Vegas
Focus on Clark County: Mesquite, LV Motor Speedway, Boulder City, Pahrump, Primm NV
Deliver all the way out to Cedar City UT
All the way down to Lake Havasu AZ
Arizona
Distribution branch in Phoenix
Deliver to all cities to and between Flagstaff, Yuma, & Tucson AZ