Peterman Lumber, Architectural Hardwood in Carson City
Serving Carson City from our locations in Las Vegas and Fontana, CA, Peterman Lumber is Nevada's best lumber supplier. We are one of the largest lumber outlets in the entire country and have been serving the Southwest as a local, family-owned business for decades.
So, what kind of lumber are you looking for? We specialize in architectural hardwood but also offer a ton of different domestic and imported woods so that you can find the perfect materials for any kind of project. No matter what you're trying to find, our knowledgeable staff will help you identify what you need and coordinate the materials to get the job done.
Hardwood, Softwood, Millwork, and Specialty Materials
Whether you are looking for lumber, hardwood mouldings, hardwood plywood boards, or anything in between, Peterman Lumber has you covered. Aside from the big stuff, we help you fill in the details of your project with glosses, mattes, and specialty hardware to put everything together safely and protect it against the elements.
Although "quality wood" is practically our middle name, we are also able to provide an up-to-date selection of metals, glasses, countertops, and other specialty materials to our customers in Carson City. At all our locations, we also supply reclaimed materials and found wood stock. So, although it is true that we constantly maintain a massive inventory, Peterman Lumber always focuses on utilizing sustainable sources for our hardwood and specialty surfaces.
Nevada's Best Source for Lumber and More
In terms of the quality of materials and people, no one beats Peterman Lumber. Typically serving Carson City customers from our distribution branch in Las Vegas, builders are always welcome to come and see why we're a one-stop shop for hardwoods, surfaces, and more.
Call today and allow us to make life easier for you. If you've tried every other lumber supplier in the Southwest, it's time to give Peterman a call. Contact us at (702) 430-3433 in Las Vegas or (909) 357-7730 at our headquarters in Fontana, today.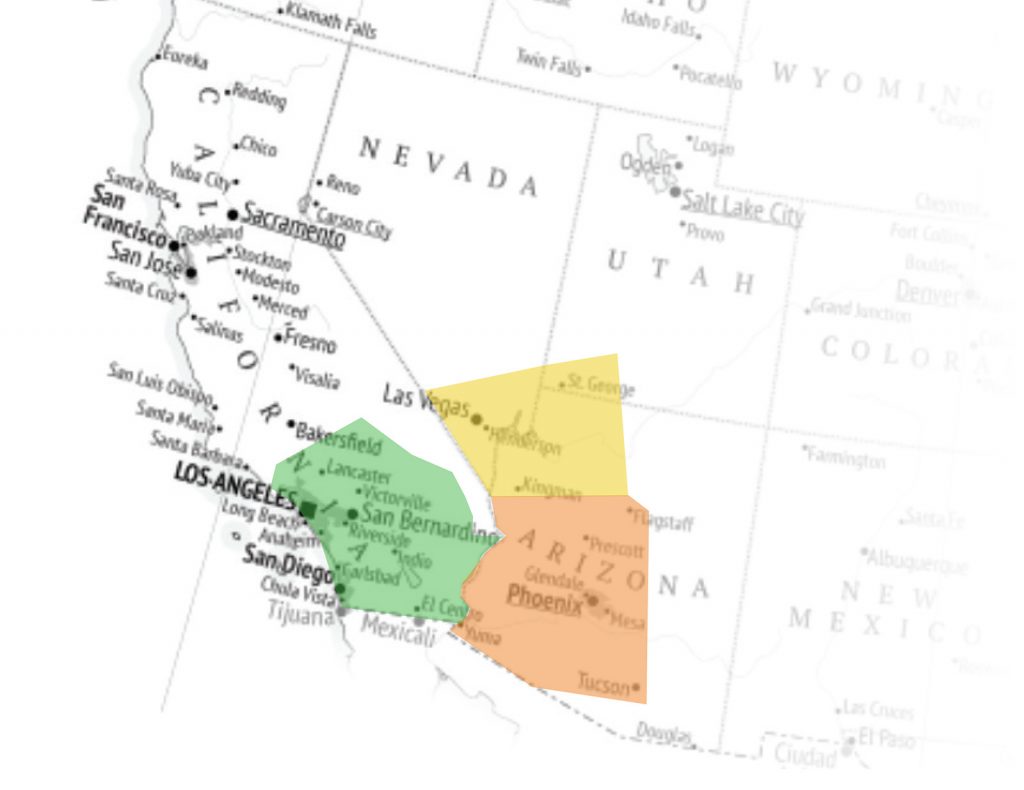 California
Headquarters & Main Distribution Branch in Fontana
Deliver all the way down to Mexico state line All the way north to Moorpark CA
We will deliver to all other cities in-between in CA
Nevada
Distribution Branch in Las Vegas
Focus on Clark County: Mesquite, LV Motor Speedway, Boulder City, Pahrump, Primm NV
Deliver all the way out to Cedar City UT
All the way down to Lake Havasu AZ
Arizona
Distribution branch in Phoenix
Deliver to all cities to and between Flagstaff, Yuma, & Tucson AZ